Hi, I'm Justin Spegele
I create unique websites & apps for online businesses
Let's build something together
Contact Me Today
---
Your website is your digital storefront — stand out from the crowd with a modern and unique online experience
Having a modern and unique website is crucial for a business looking to establish a strong online presence. A modern website can help your business convey professionalism, build credibility, and engage customers with a user-friendly interface.
I'll help you differentiate yourself from your competitors, capture the attention of potential customers, and establish your business's identity in the digital space with an exceptional user experience designed to increase conversions and help your business succeed.
---
My Services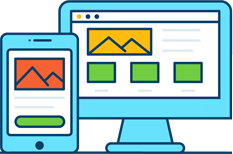 New Websites
Enable your business to succeed in the digital world with a fast, secure, modern, mobile-friendly, and fully responsive website tailored to your business needs, designed for exceptional user experience, and optimized for search engines.
Contact me today to discuss how I can help your business succeed online.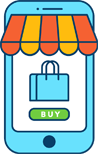 Shopify eCommerce
Let me build your digital storefront in Shopify — a complete eCommerce platform that lets you start, grow, and manage all aspects of your digital store, from sales and marketing, to social media, to order and shipping management.
I'll help you drive sales and revenue, engage customers through new channels, and capture repeat business with a fast, reliable and secure eCommerce platform.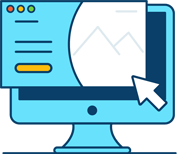 Website Refresh
Need help with your existing website? I can improve your search engine optimization, increase your site's speed and performance, meet accessibility guidelines, fix technical issues, update your design, or just add a page and update some content and images.
Whatever your website needs are, reach out to me today and let's chat about your goals and how I can help you reach them.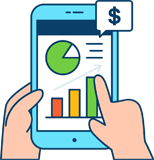 Business Apps
I will deploy a powerful, custom- built, fast, modern, and database- driven web app to help you run your business more efficiently, focus on driving sales, view a dashboard of KPIs, track orders, manage content, distribute learning materials, etc.
Let's talk about your needs and see how I can help you streamline your operations in just a few short weeks.
---
Recent Work
Flyweight Digital
A custom workout app for a dynamic 90-day fitness program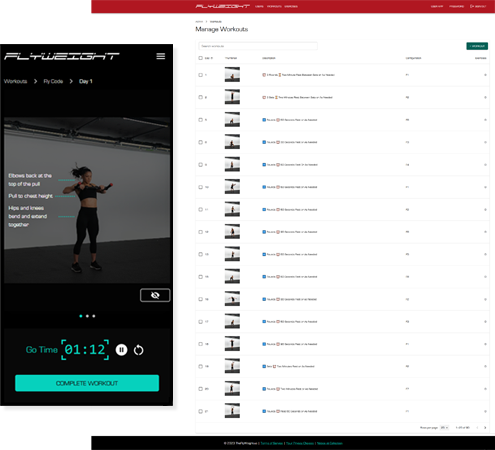 Flyweight Digital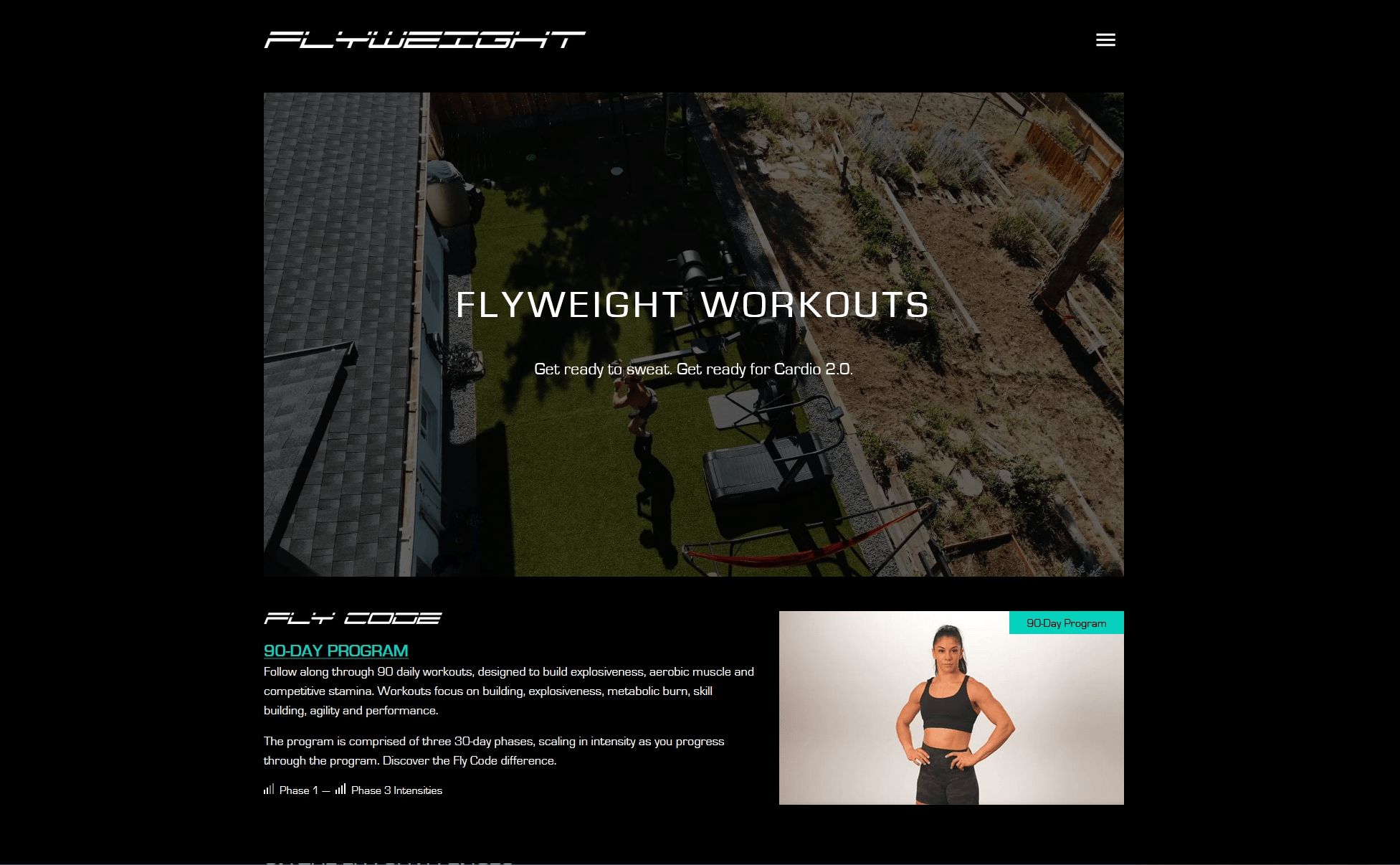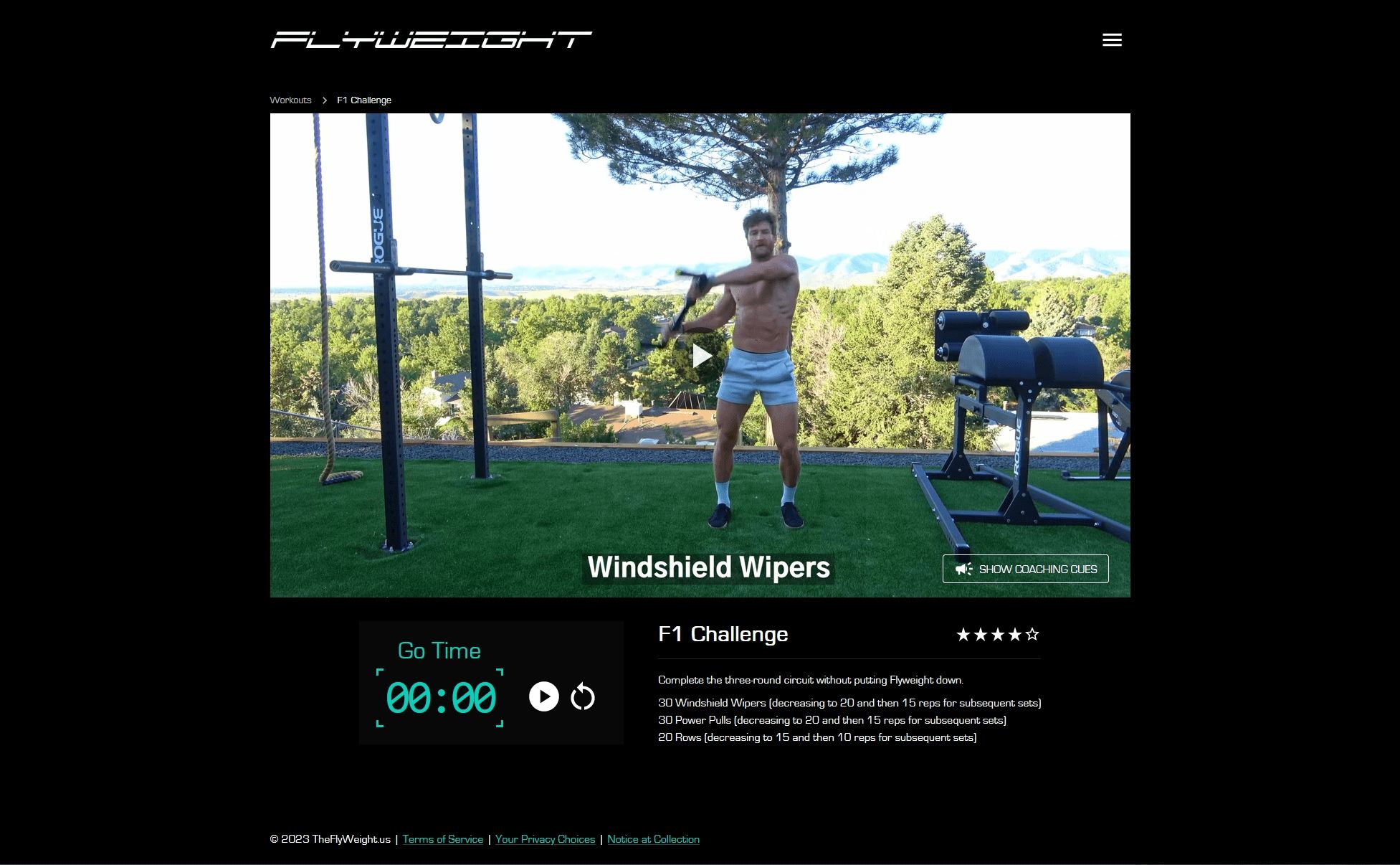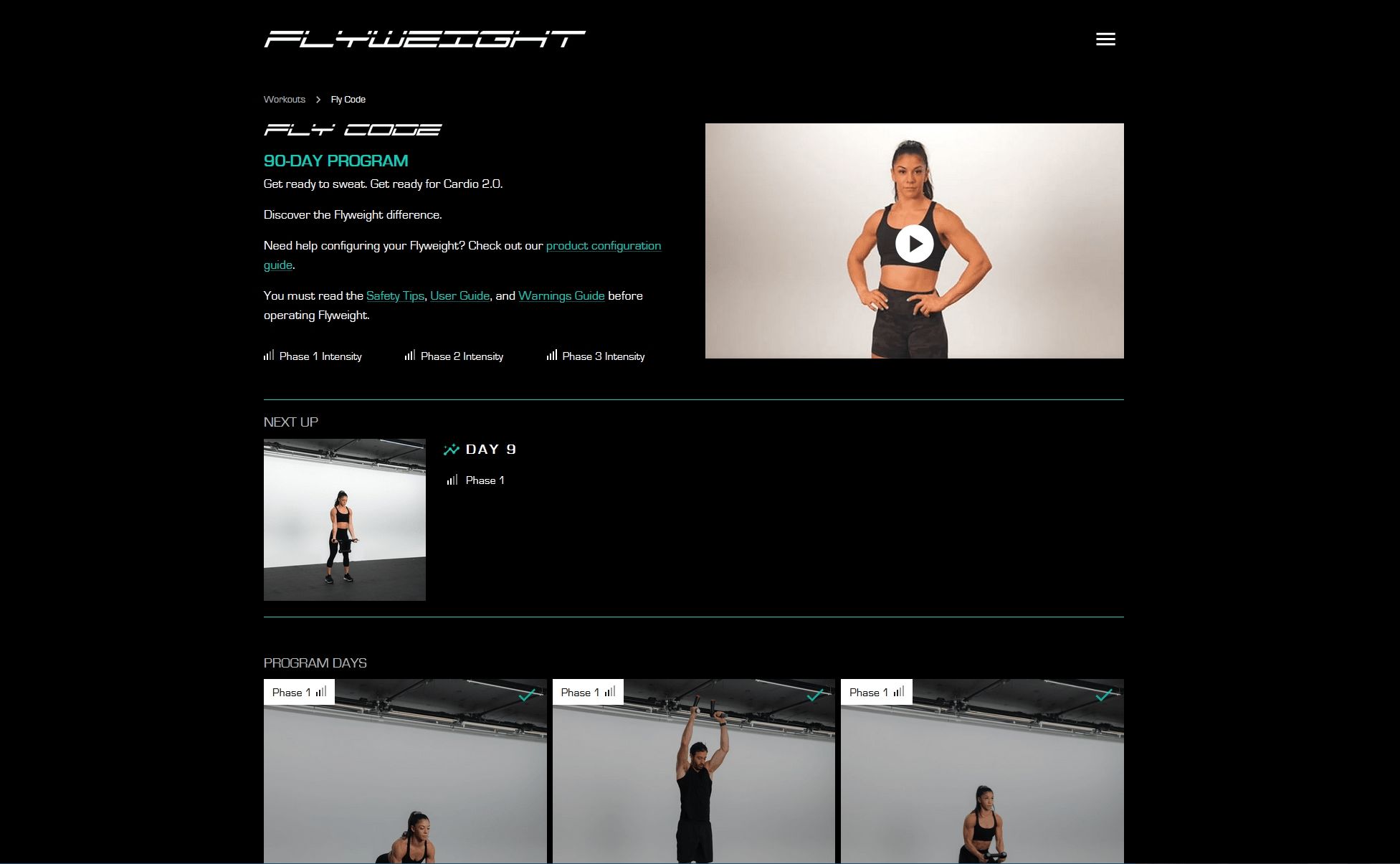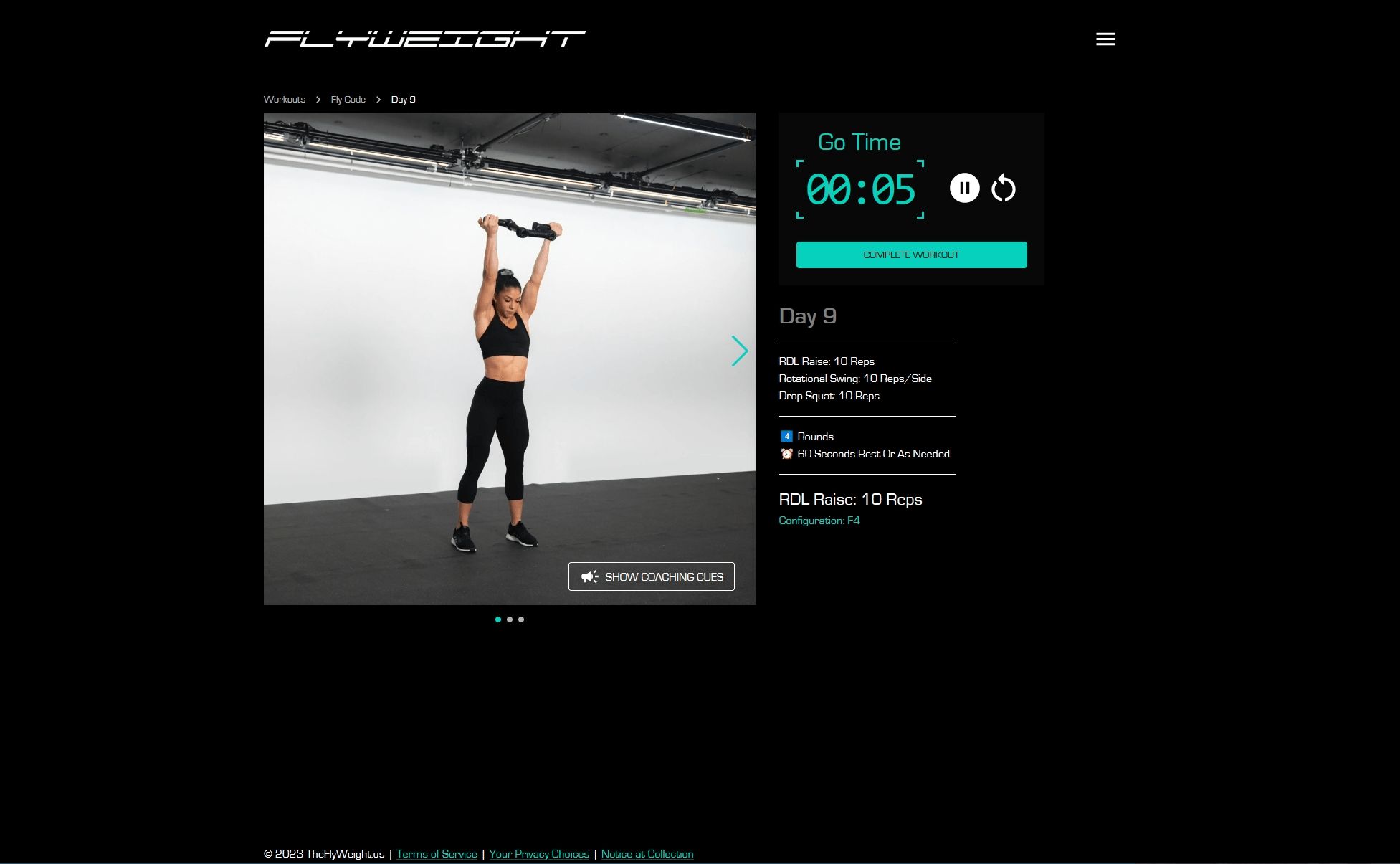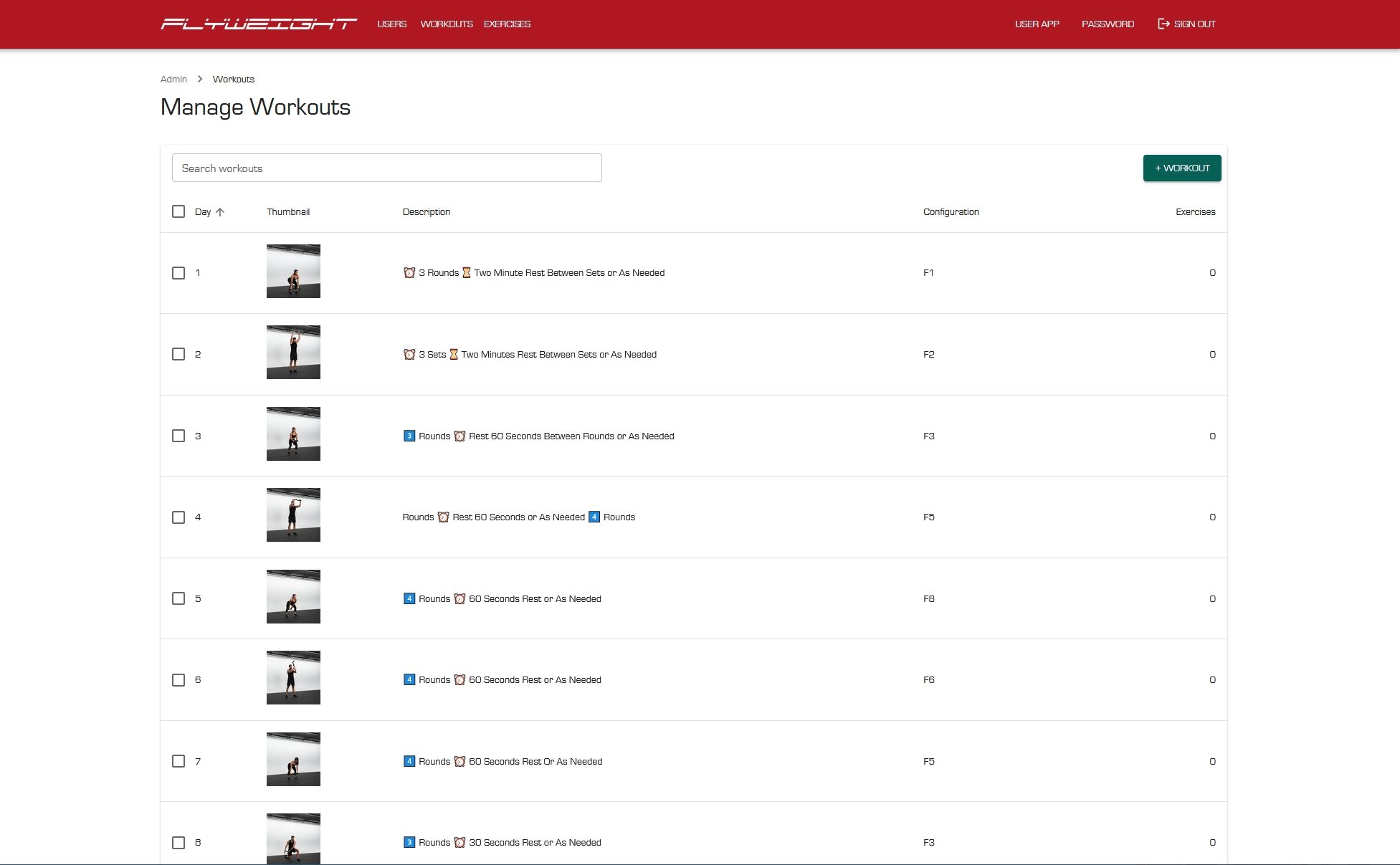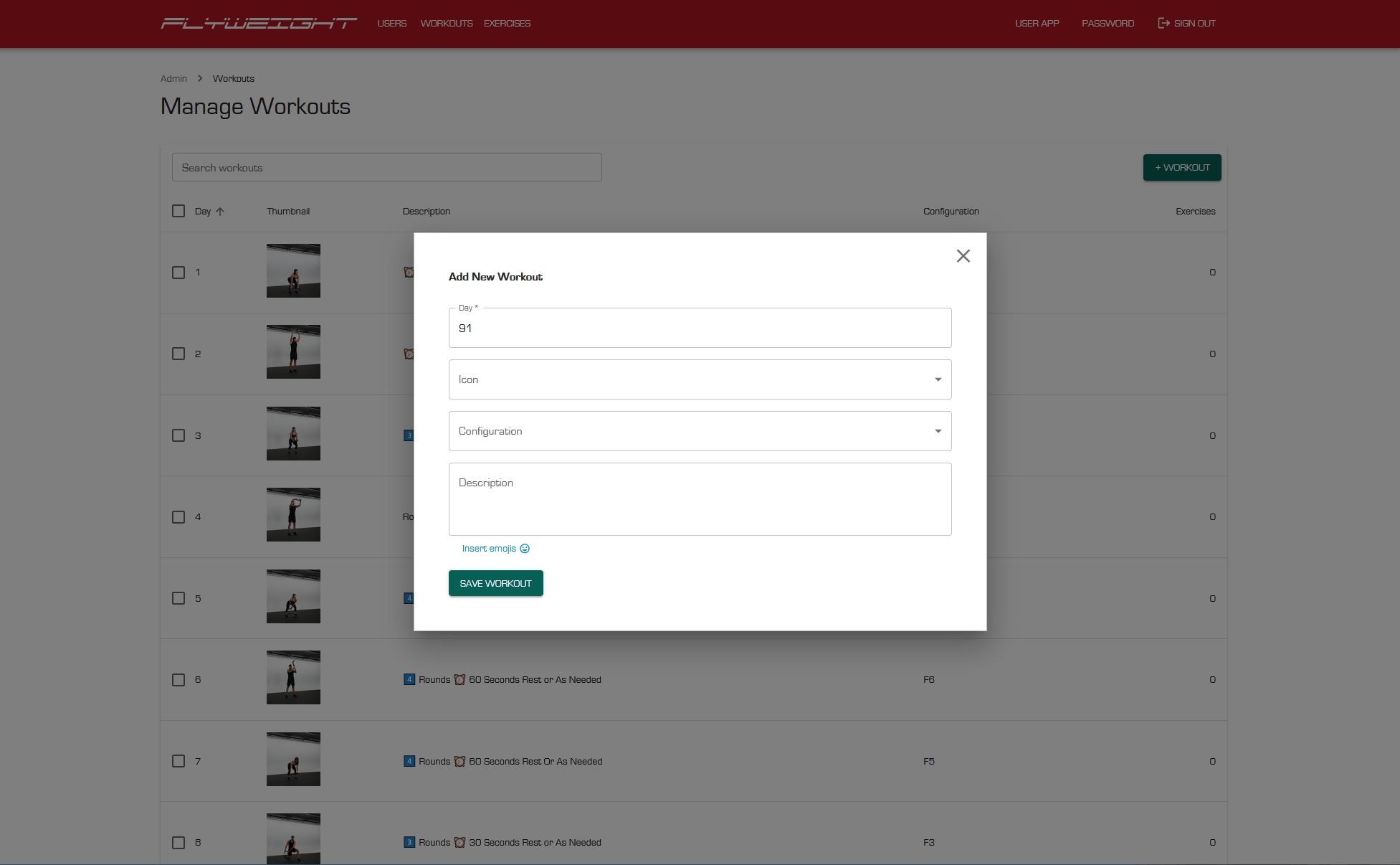 Flyweight Digital is a custom web-based workout app. The solution features a modern, intuitive, and mobile-first UI that provides users with a simple and easy fitness experience. The app features secure user management and fast, responsive content delivery using best practices and proven technologies.
This web app is built with React and includeds a fully custom admin application, allowing the admin team to manage users, add and update workouts and track usage of their system.
Shelby's of Bellport
An informational site designed to drive foot traffic into a cafe and promote online ordering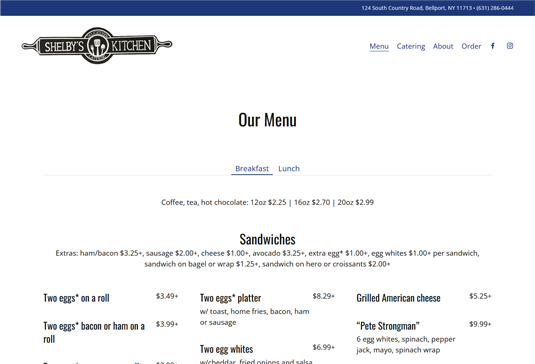 Shelby's of Bellport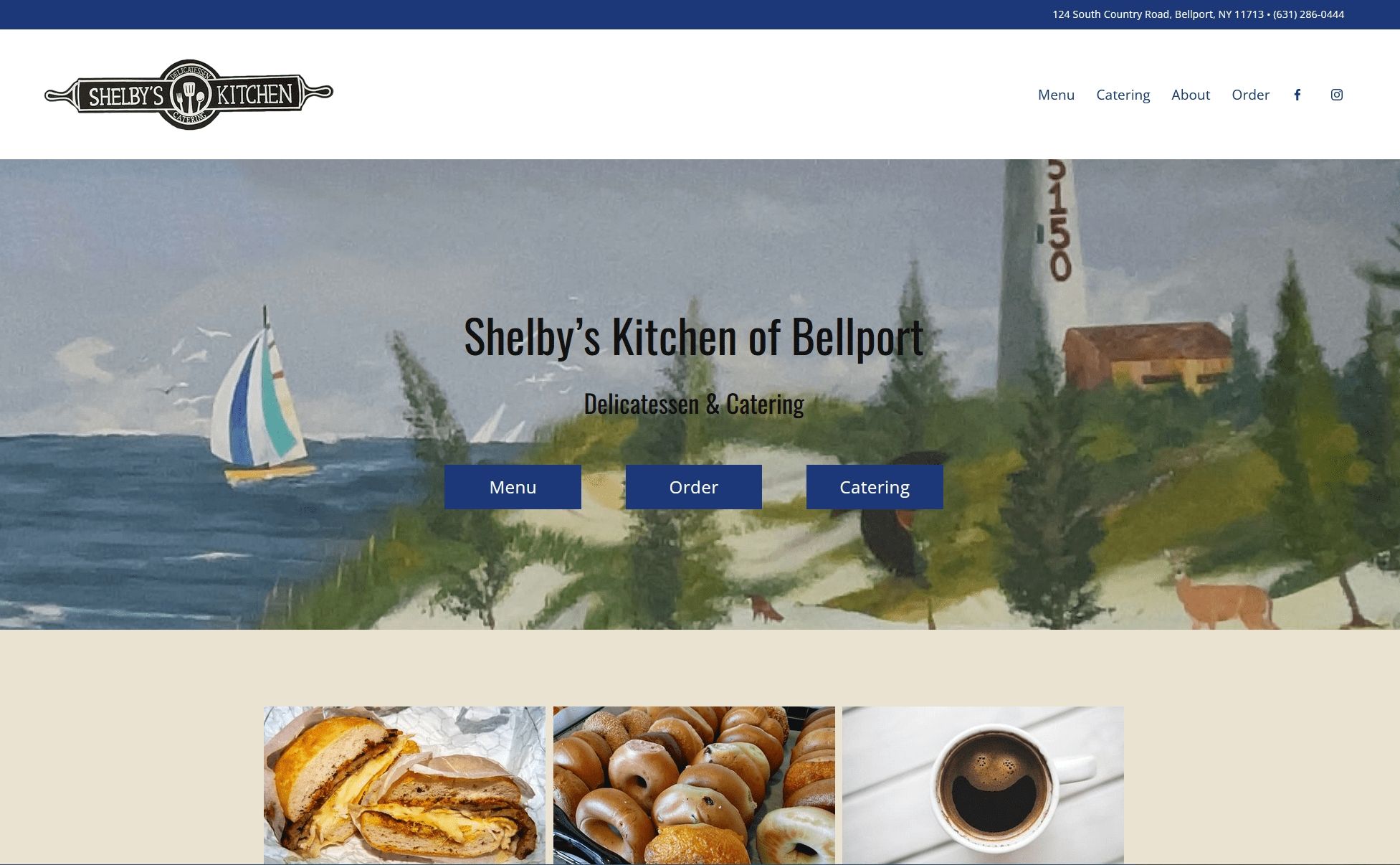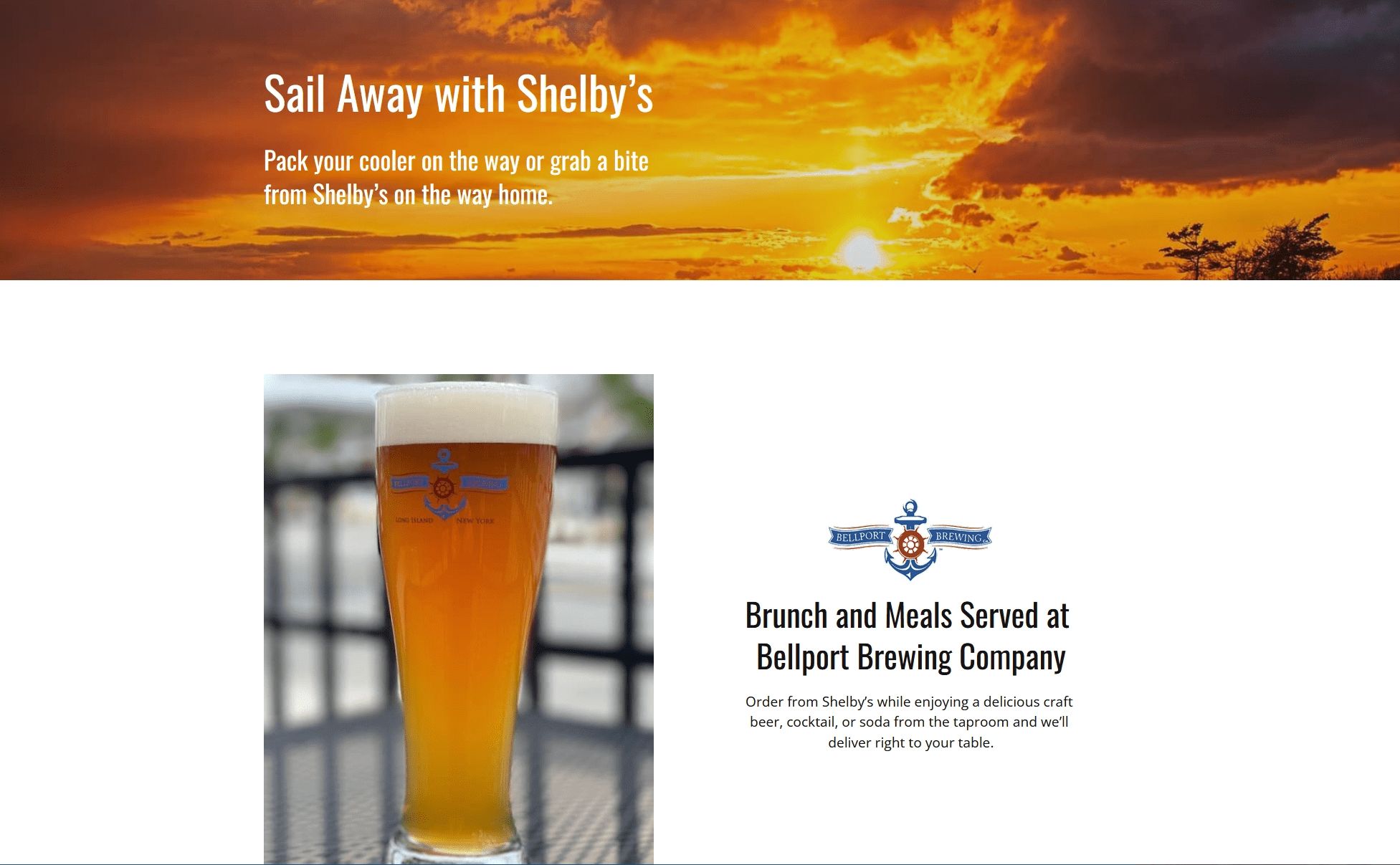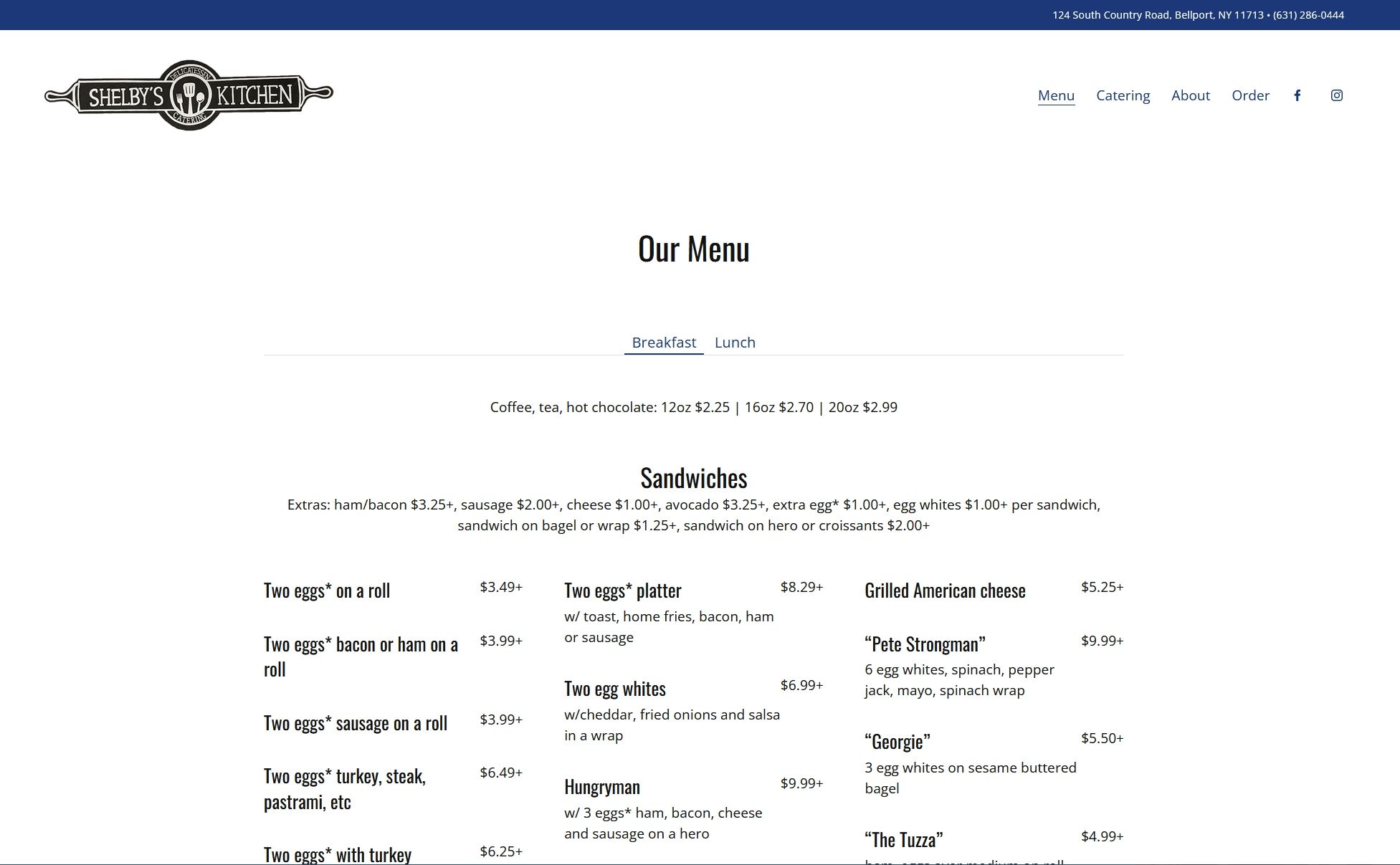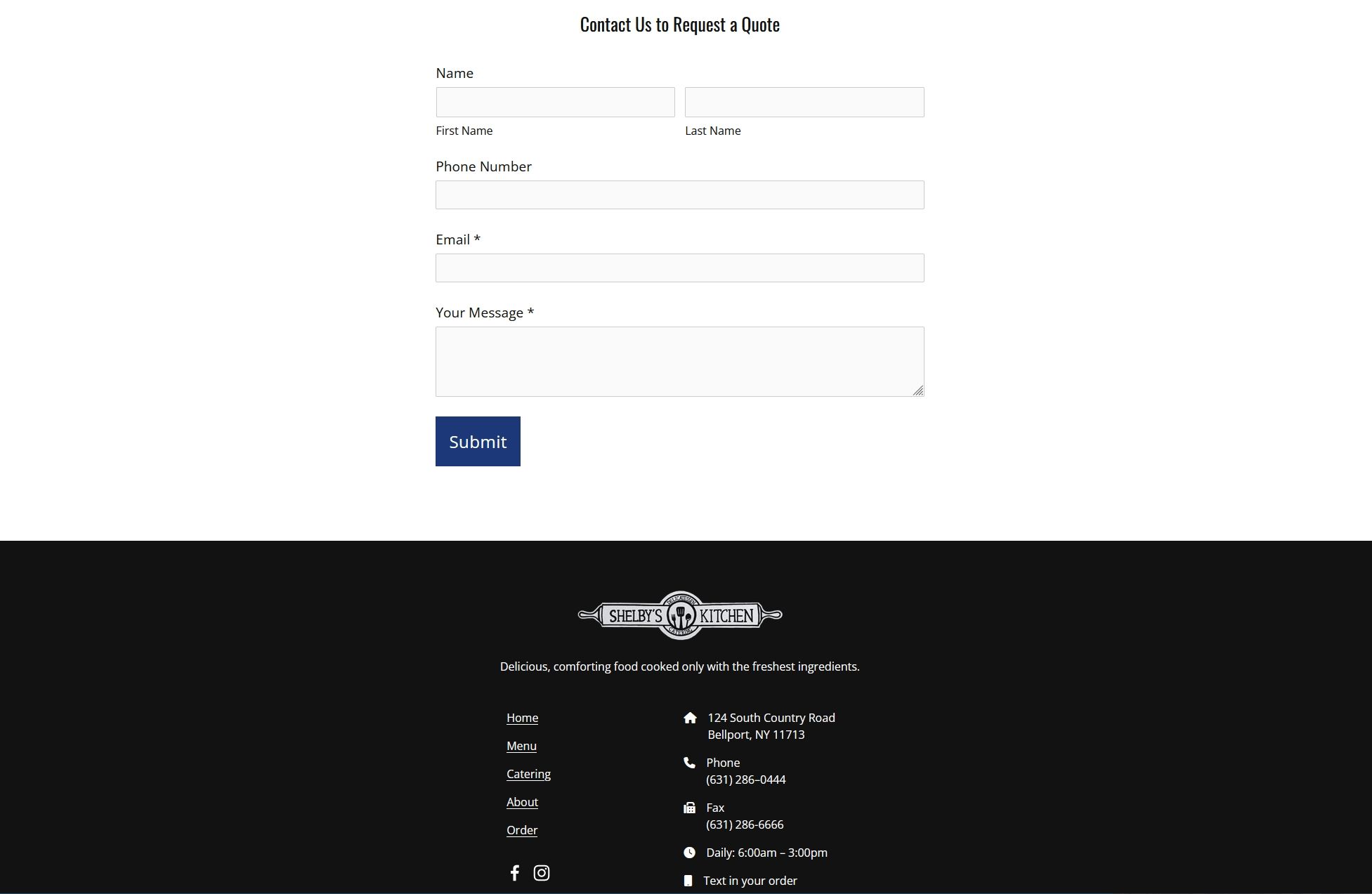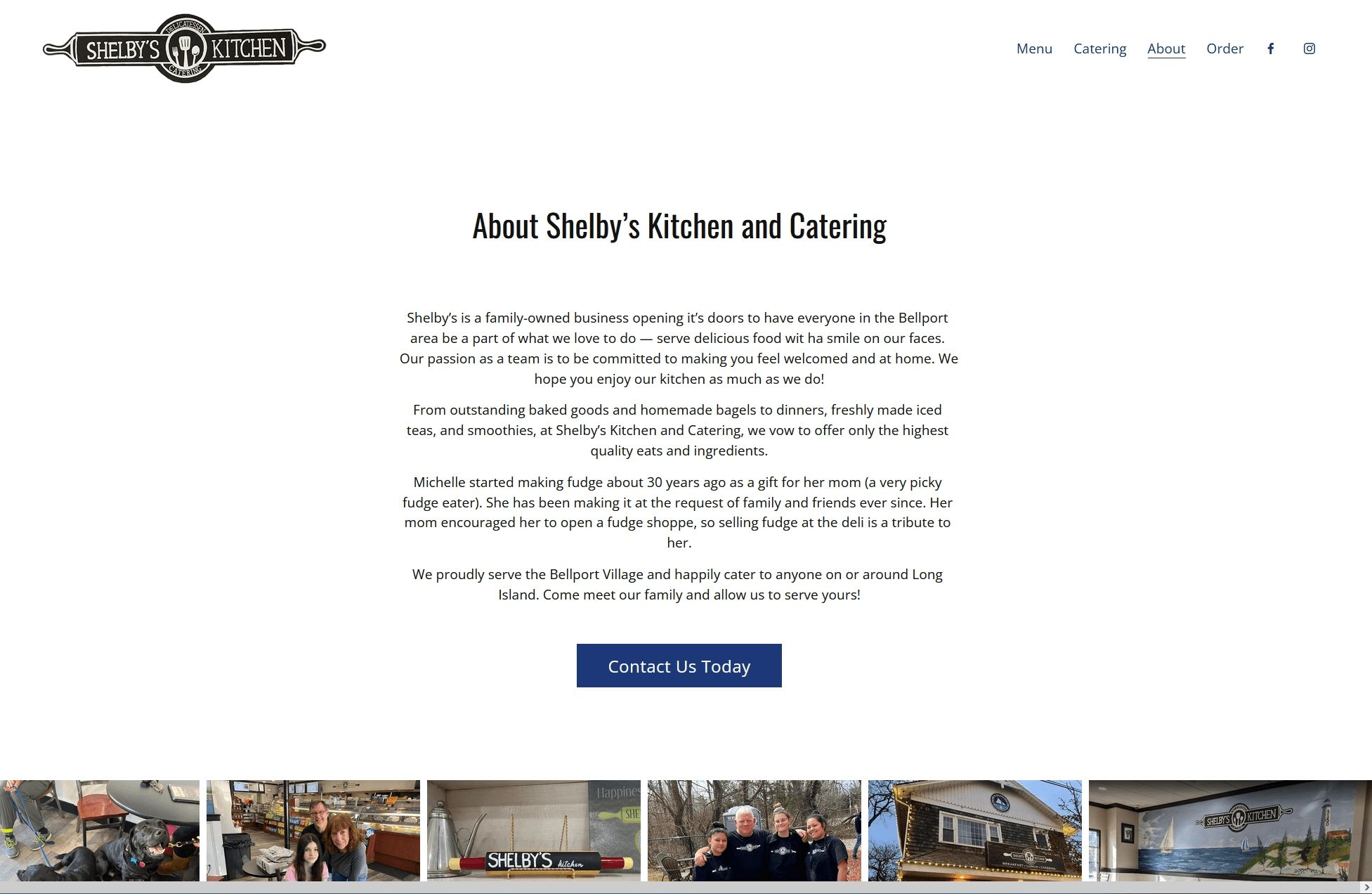 The Shelby's of Bellport website is an informational site designed to drive foot traffic into the cafe and drive online ordering. As a small, family-owned business, Shelby's needed a custom solution that provides maximum value with built in content management--and we delivered the perfect solution for their business needs.
"Justin is awesome. I've done several orders with him already and will continue on future projects. He's ready to jump in and help - he listens and is thoughtful in his responses and deliverables. Awesome to find someone like him - he's done design, responsive web, and supporting hosting."
jss979
via Fiverr
"Justin is immediately responsive and was completely attentive to all my specifications in terms of what I was looking to achieve. In terms of his work, he is quite simply stellar in every respect. He doesn't waste time or delay, just does what is asked with obvious skill and expertise, details each stage of what he's done and then makes all adjustments requested. By far the most impressive and able developer I have used and one I will continue to work with as needed in the future. Highly recommended from a very satisfied customer."
Maria James
EnglishTalk US
Parasky Flute Studios
A fast, dynamic, responsive website designed to showcase the studio and drive conversions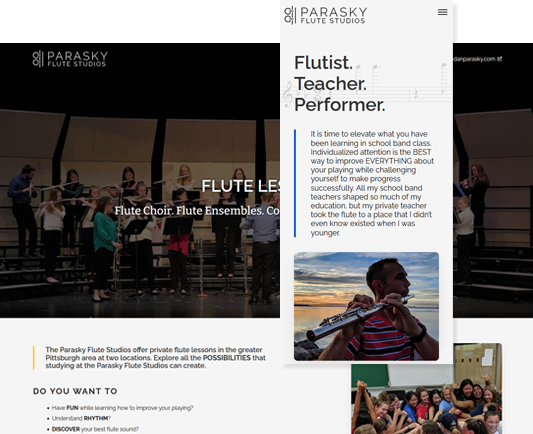 Parasky Flute Studios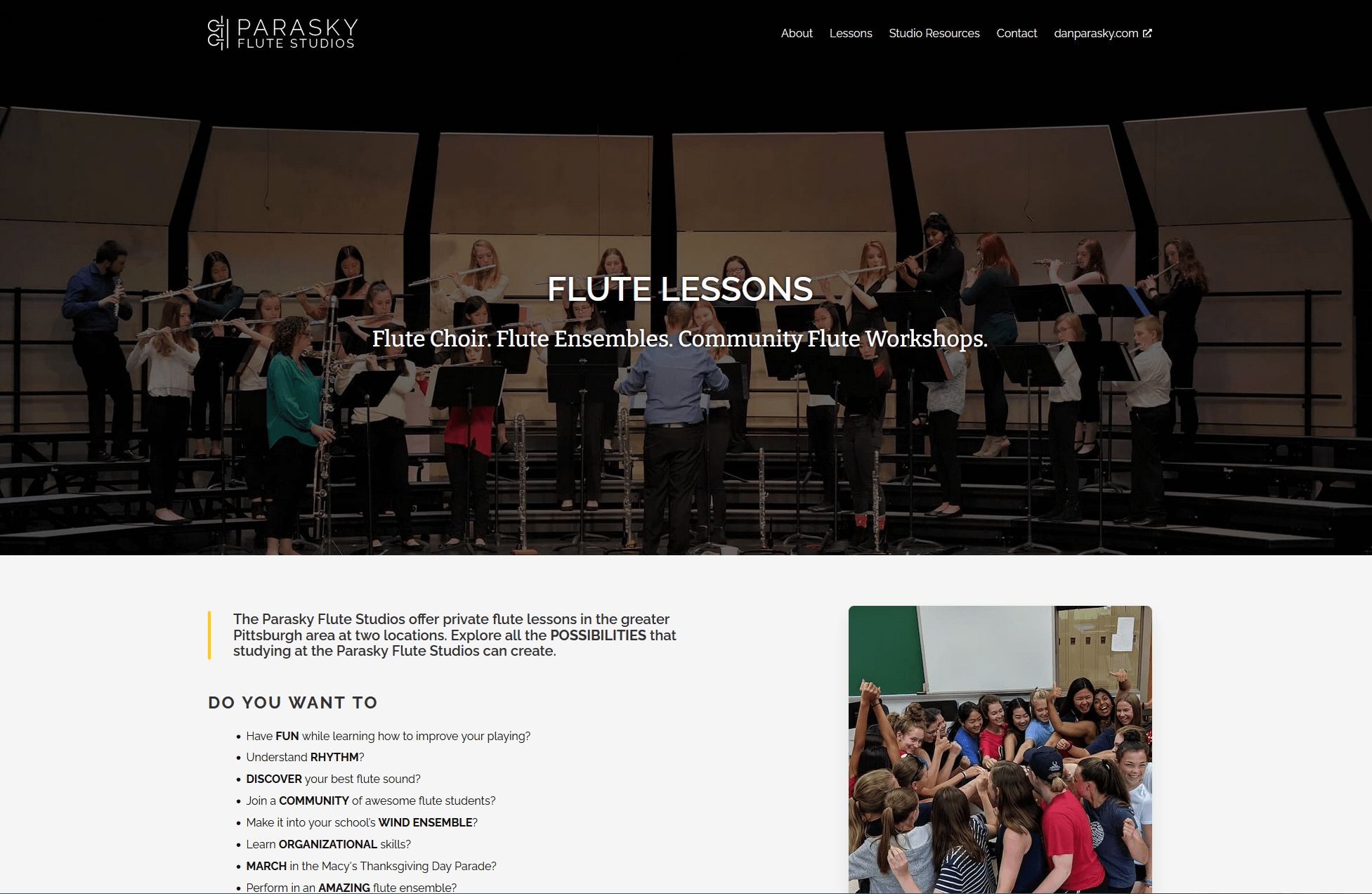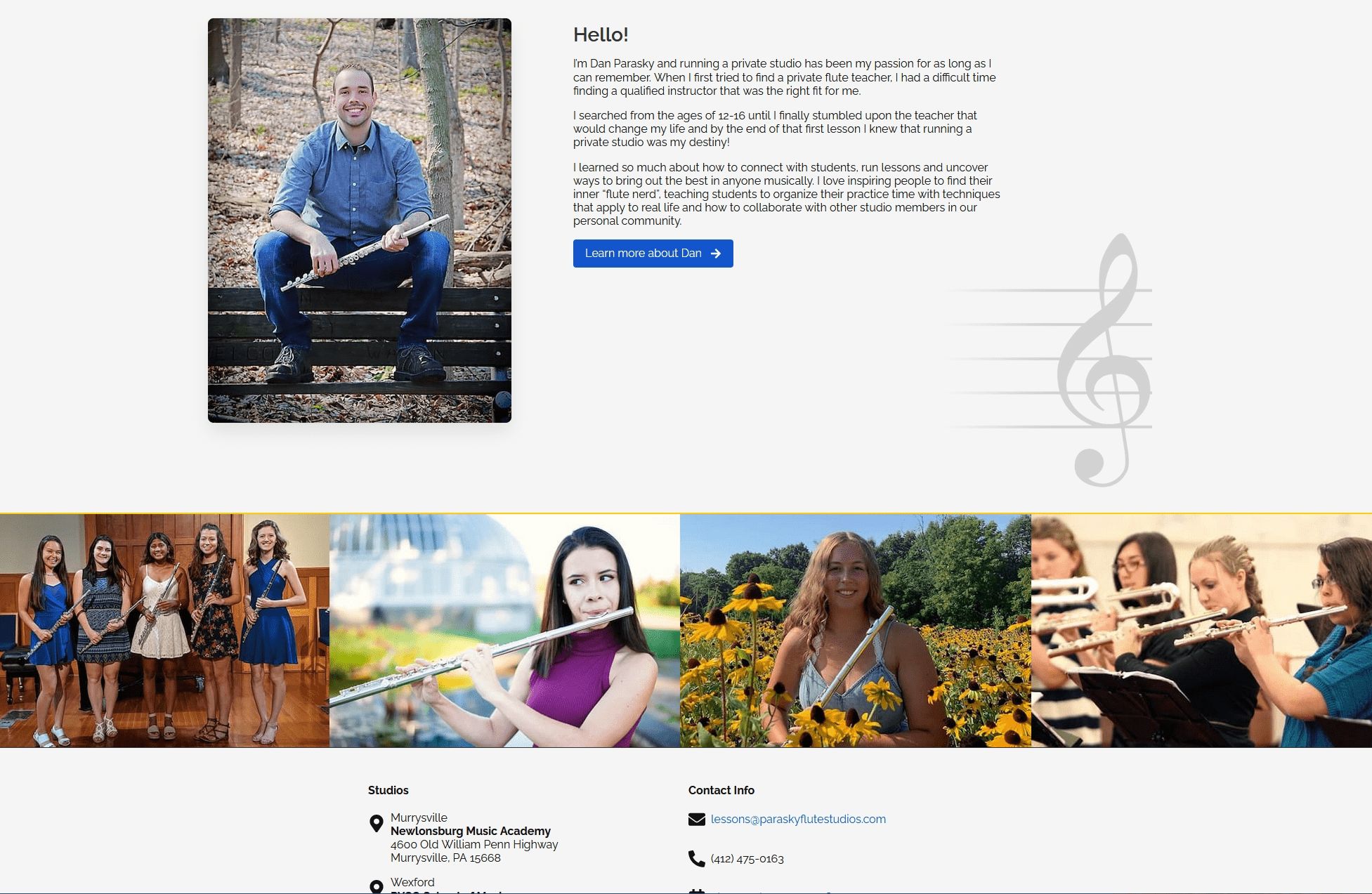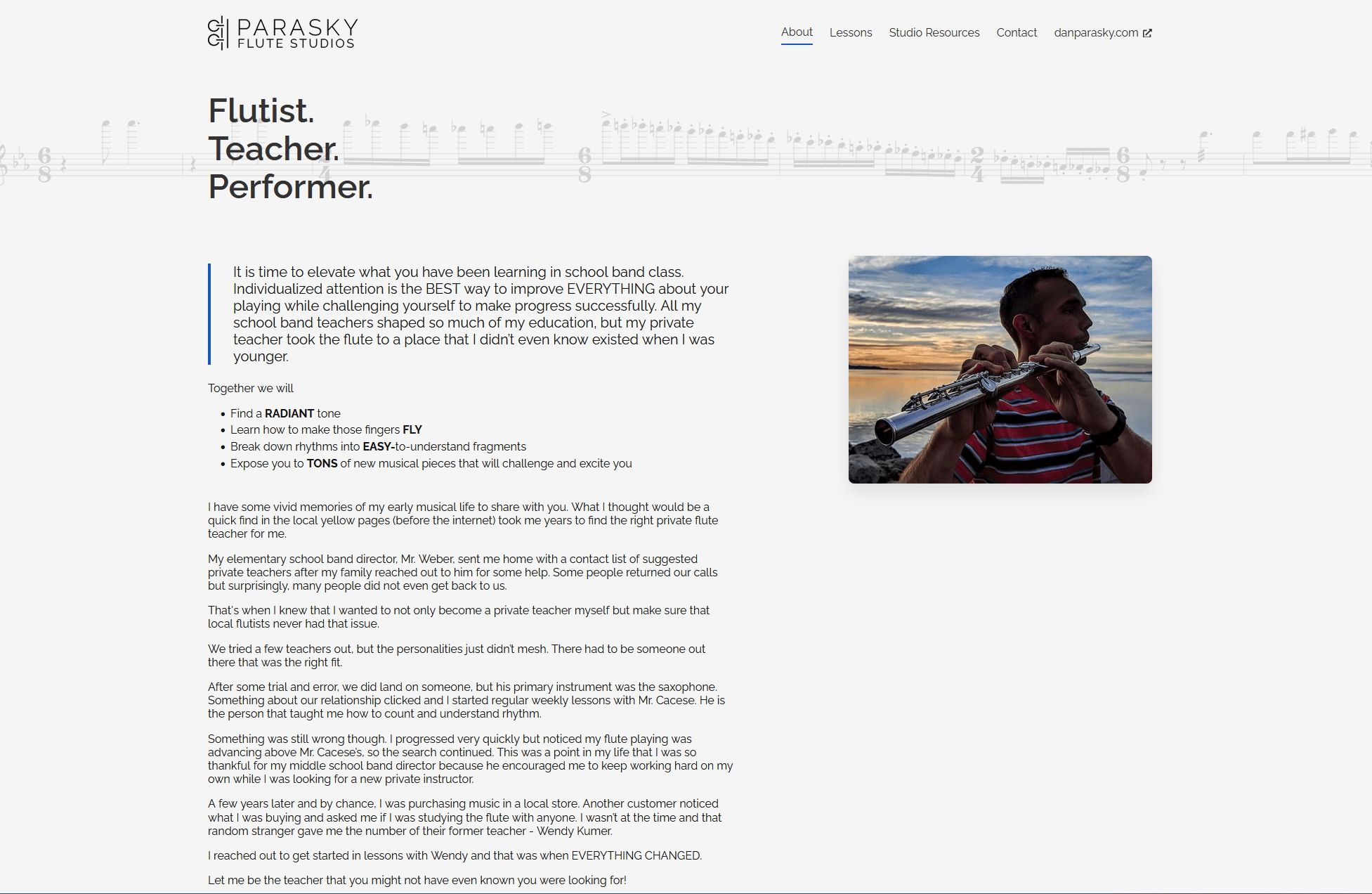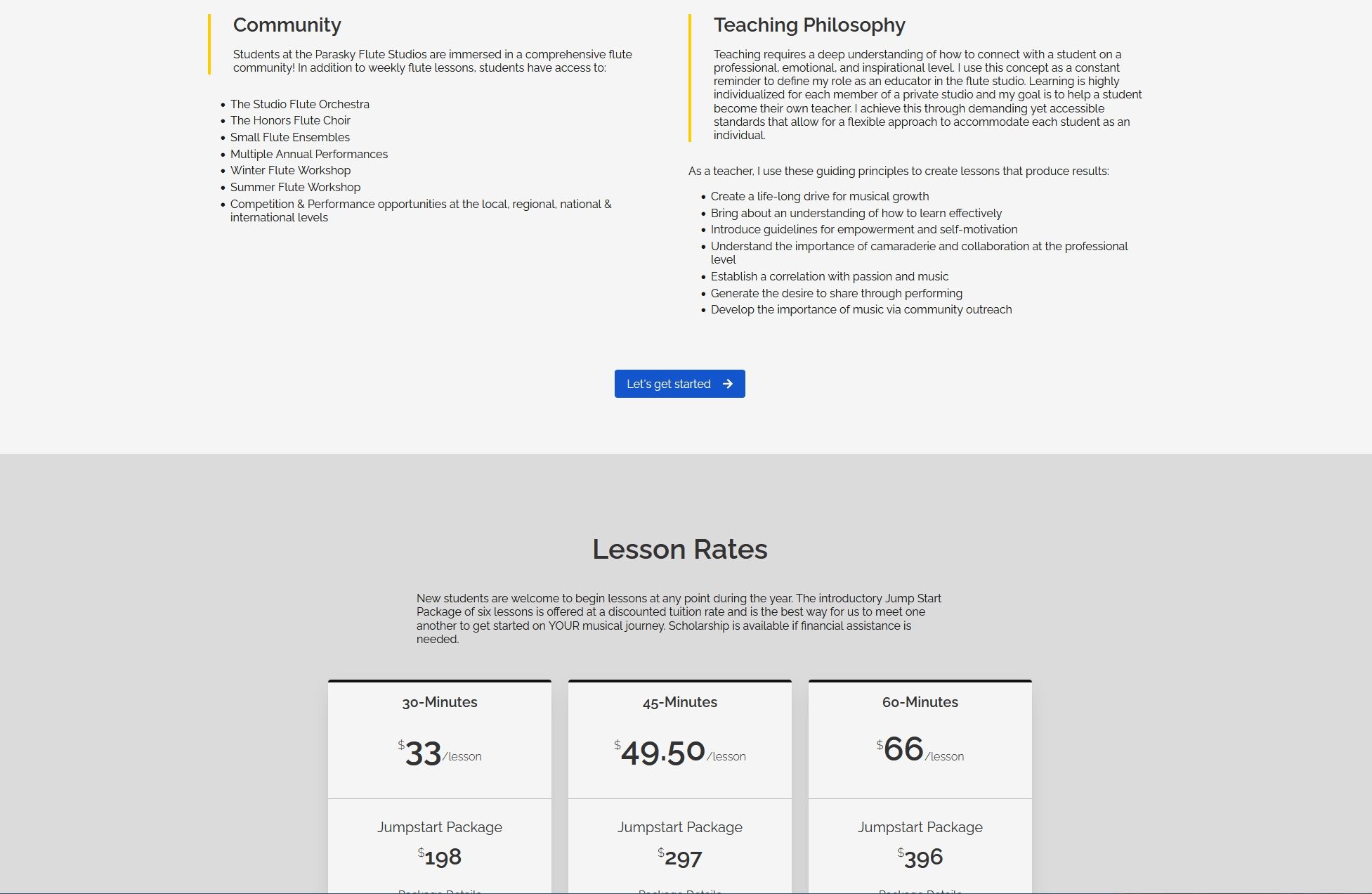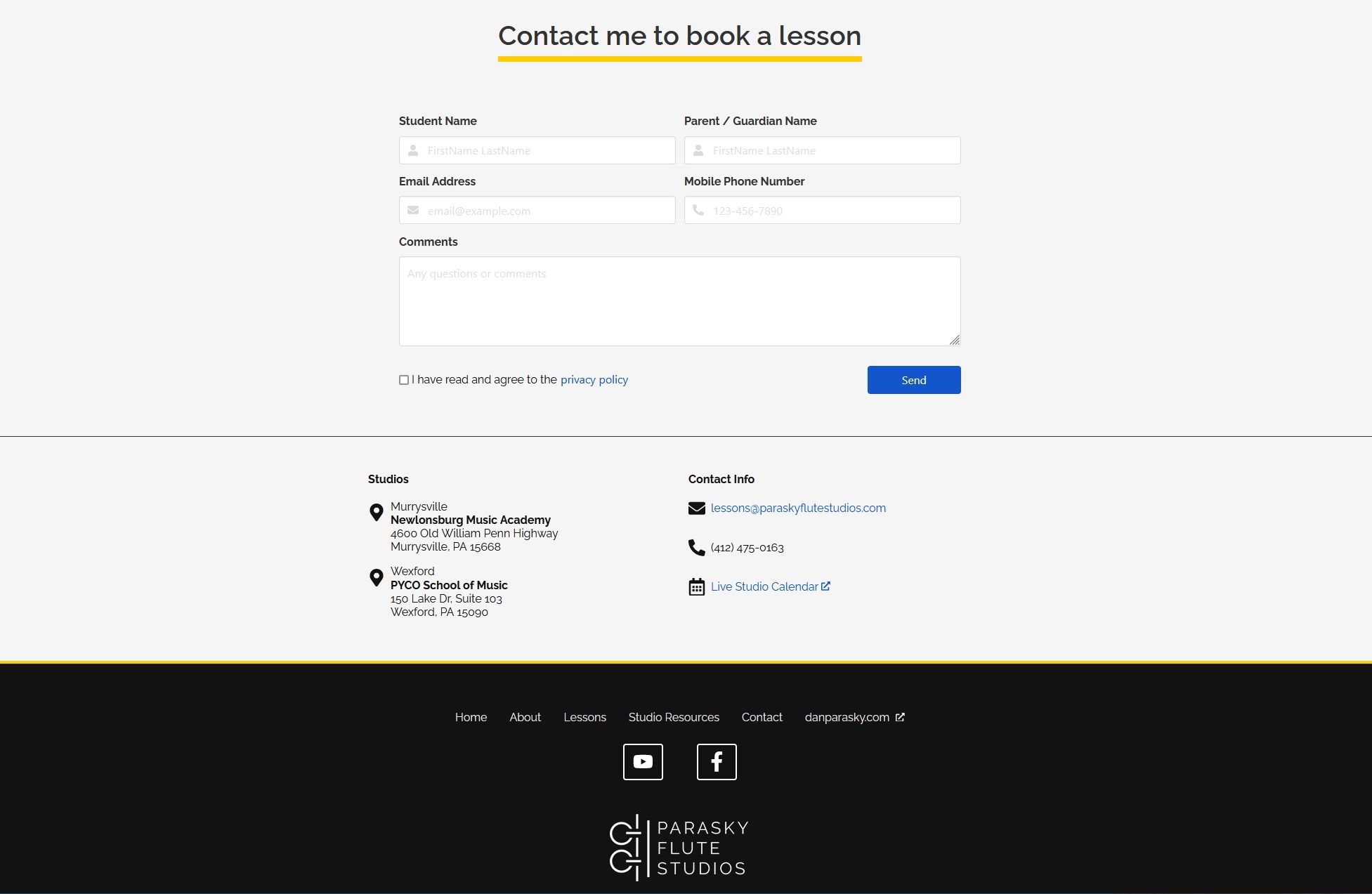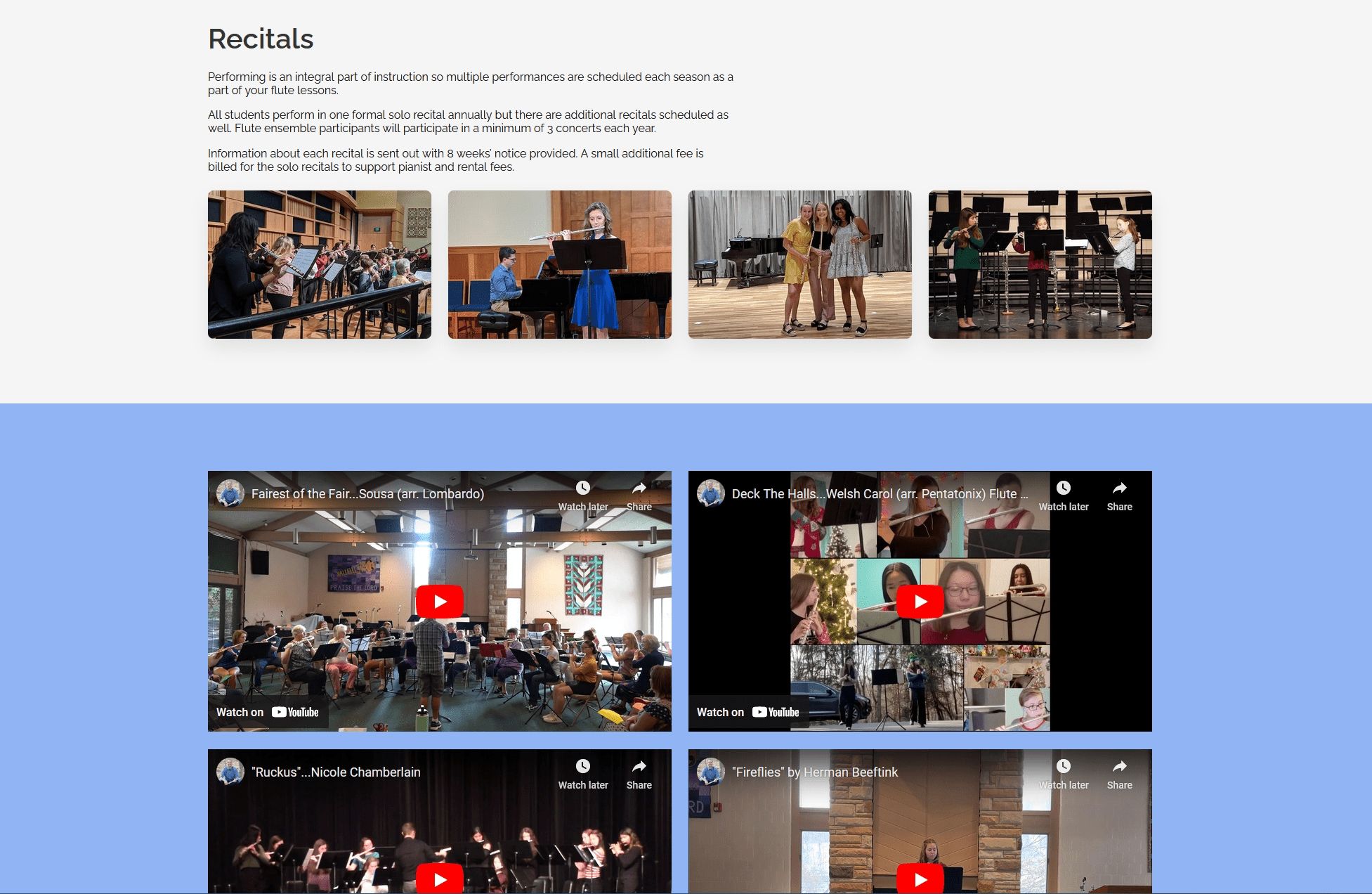 Parasky Flute Studios is a private music studio offering music lessons in the greater Pittsburgh area as well as virtually to students around the world. They approched me to help them rebuild their online presence, improve SEO, and increase conversions of new online students.
Built with GatsbyJS and a Contentful integration, paraskyflutestudios.com is a fast, dynamic,responsive and easy to maintain website designed to drive sales through an exceptional user experience.
Chenel Capital
A classic and professional site that showcases this boutique investment firm's team and innovative approach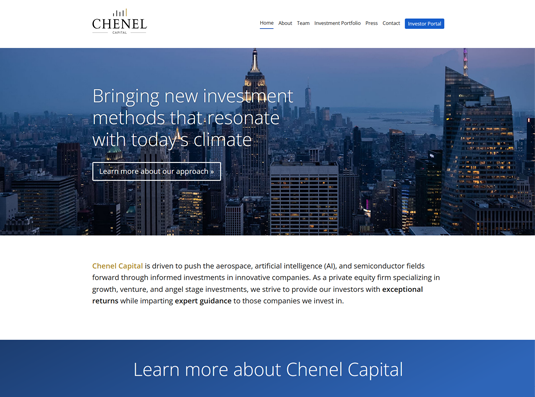 Chenel Capital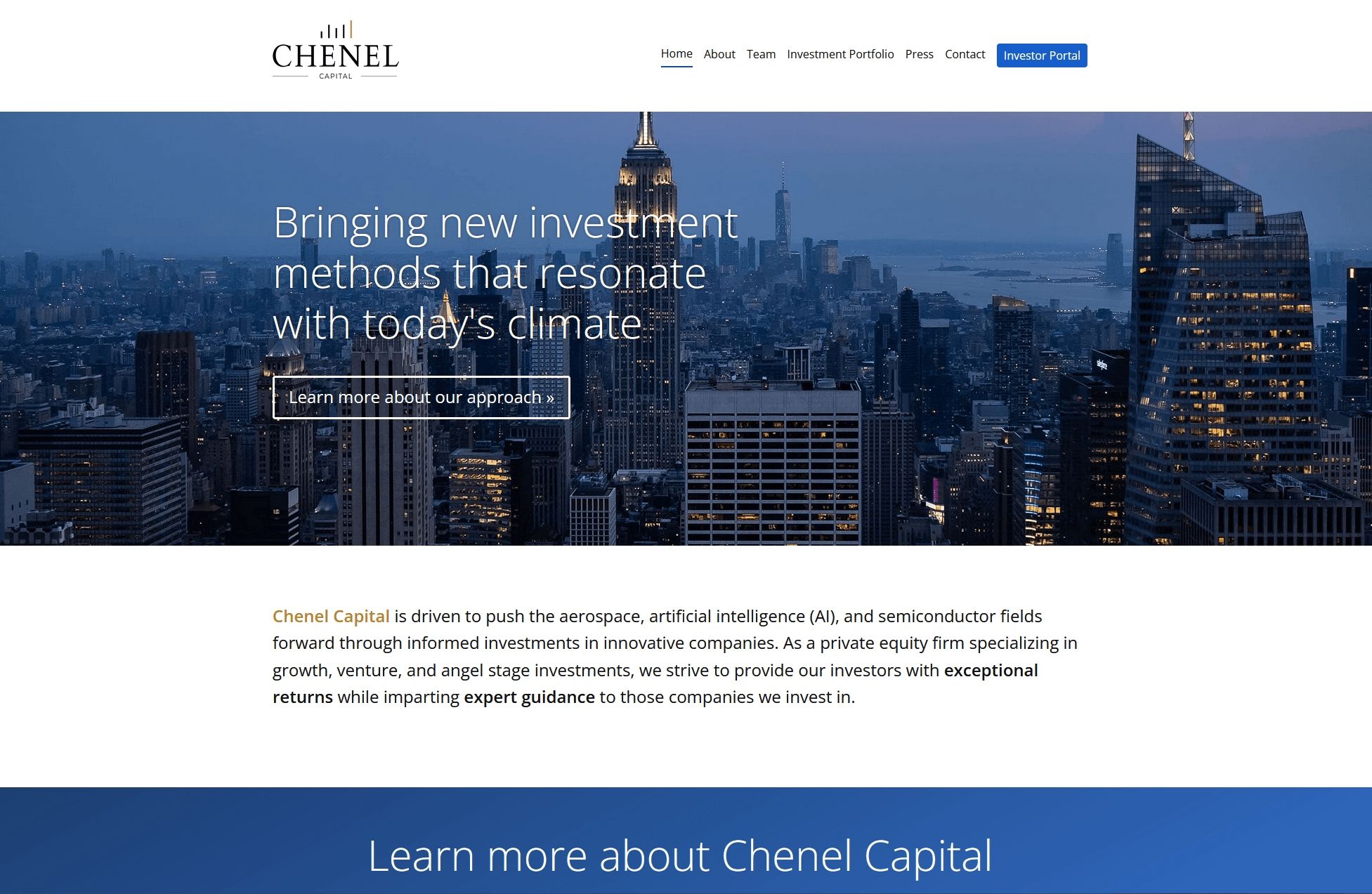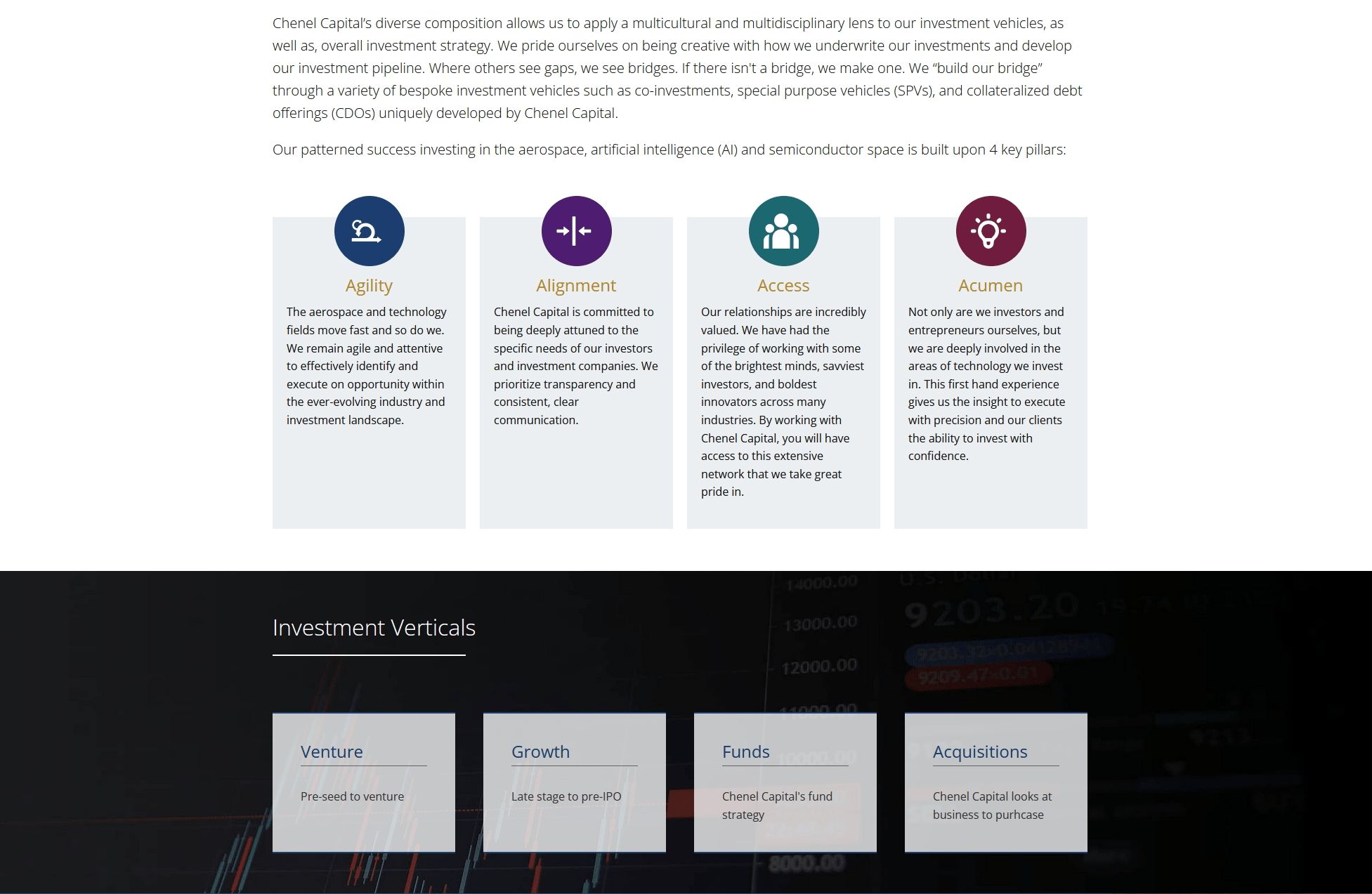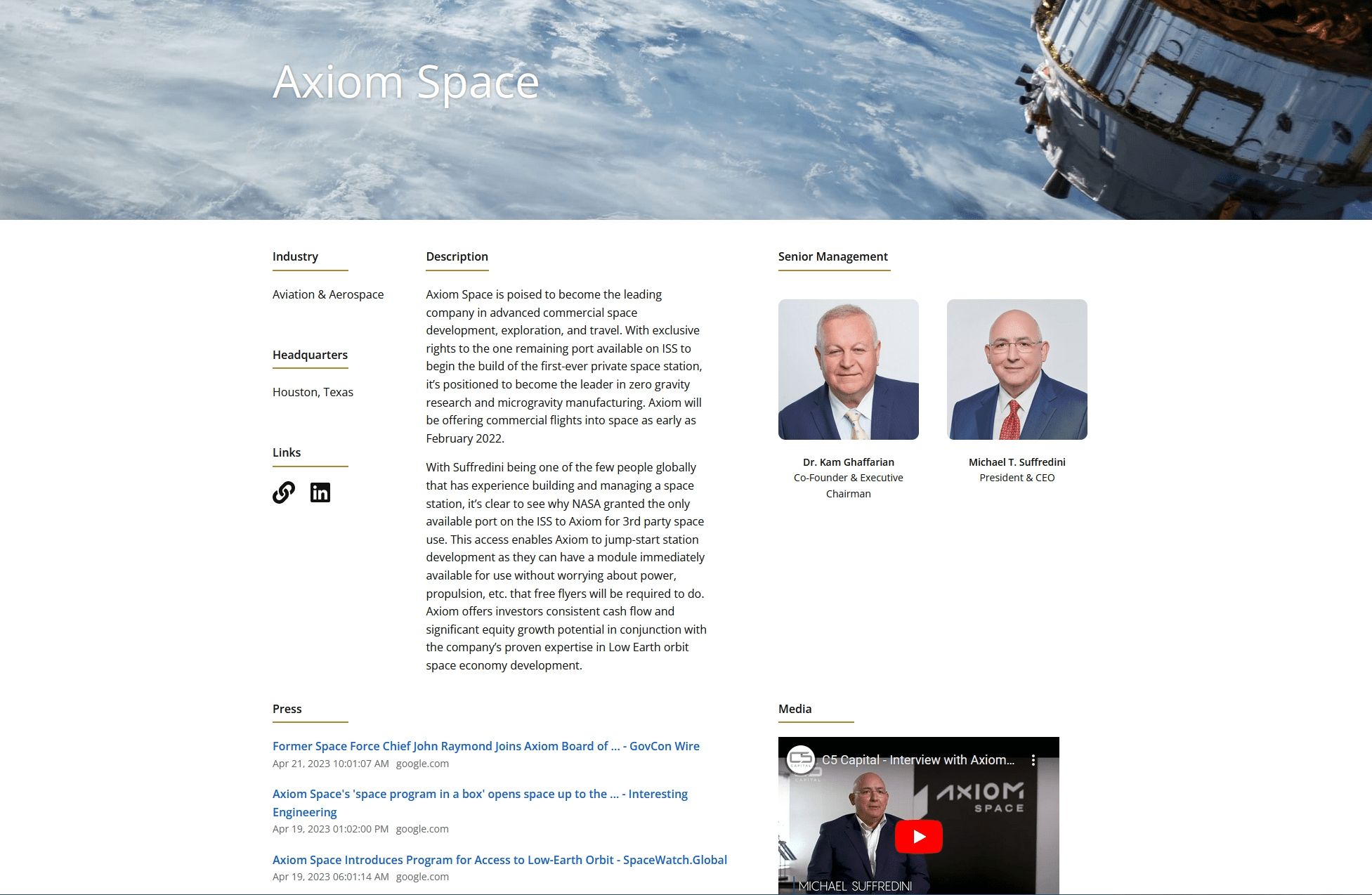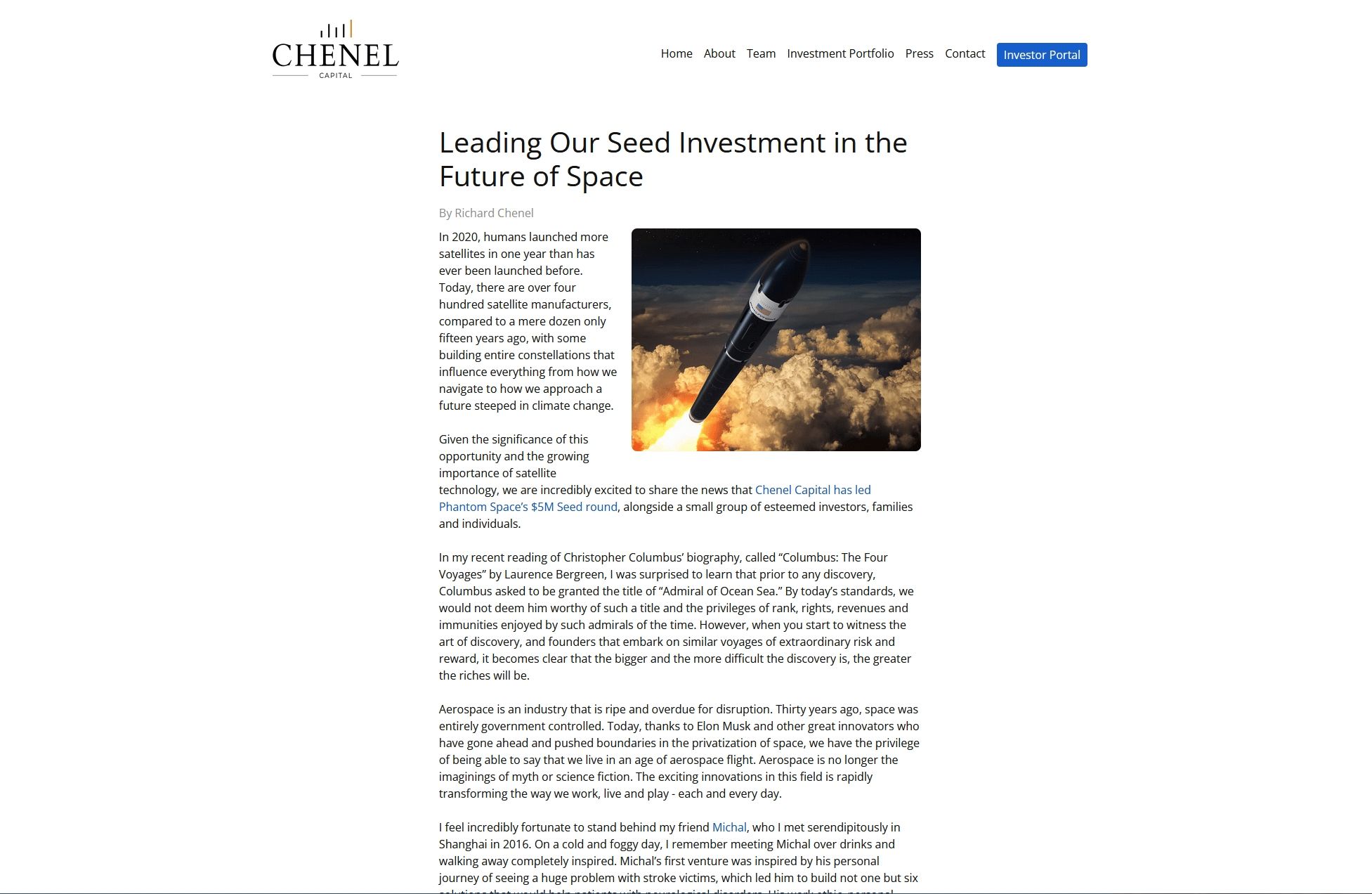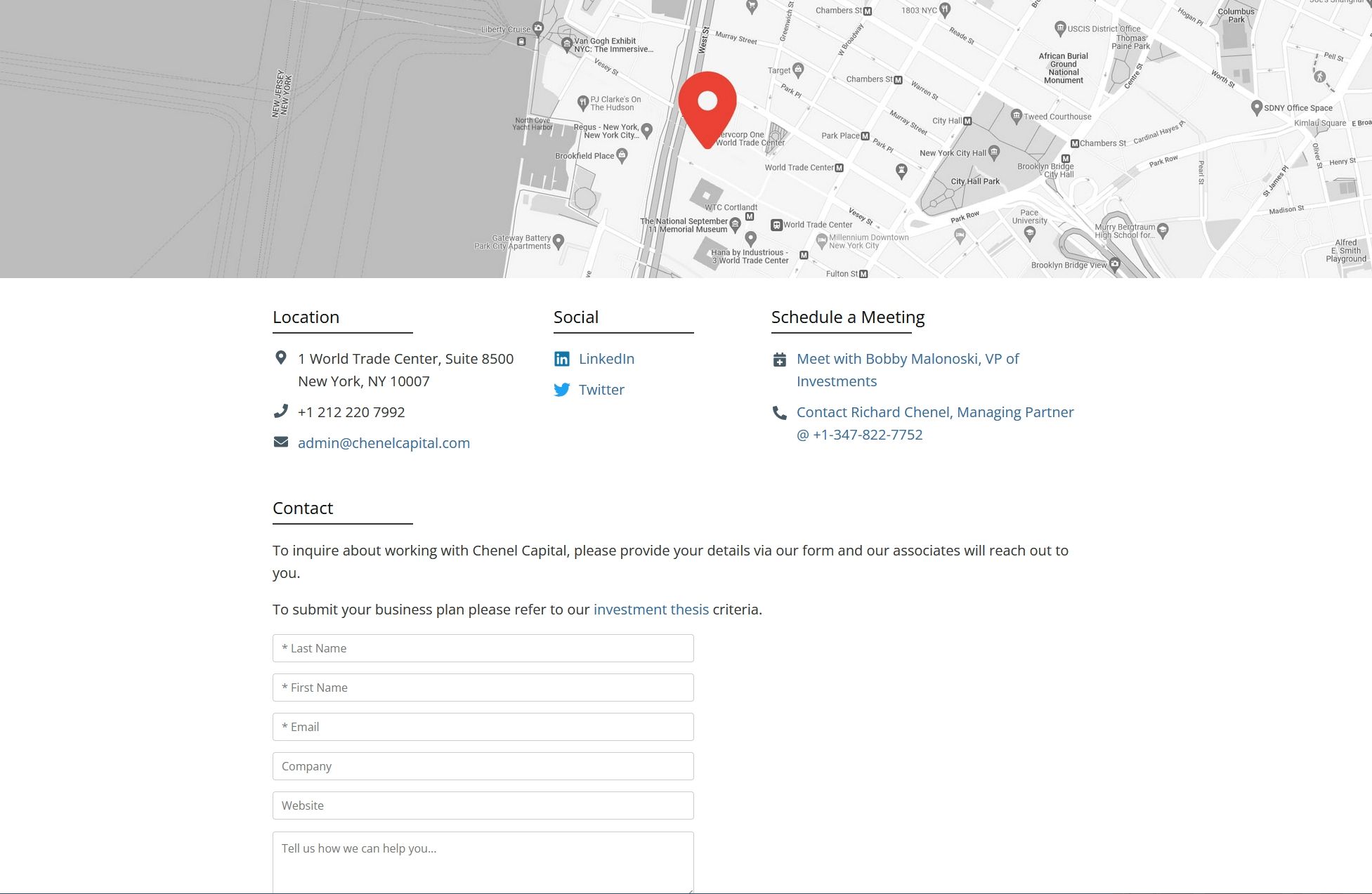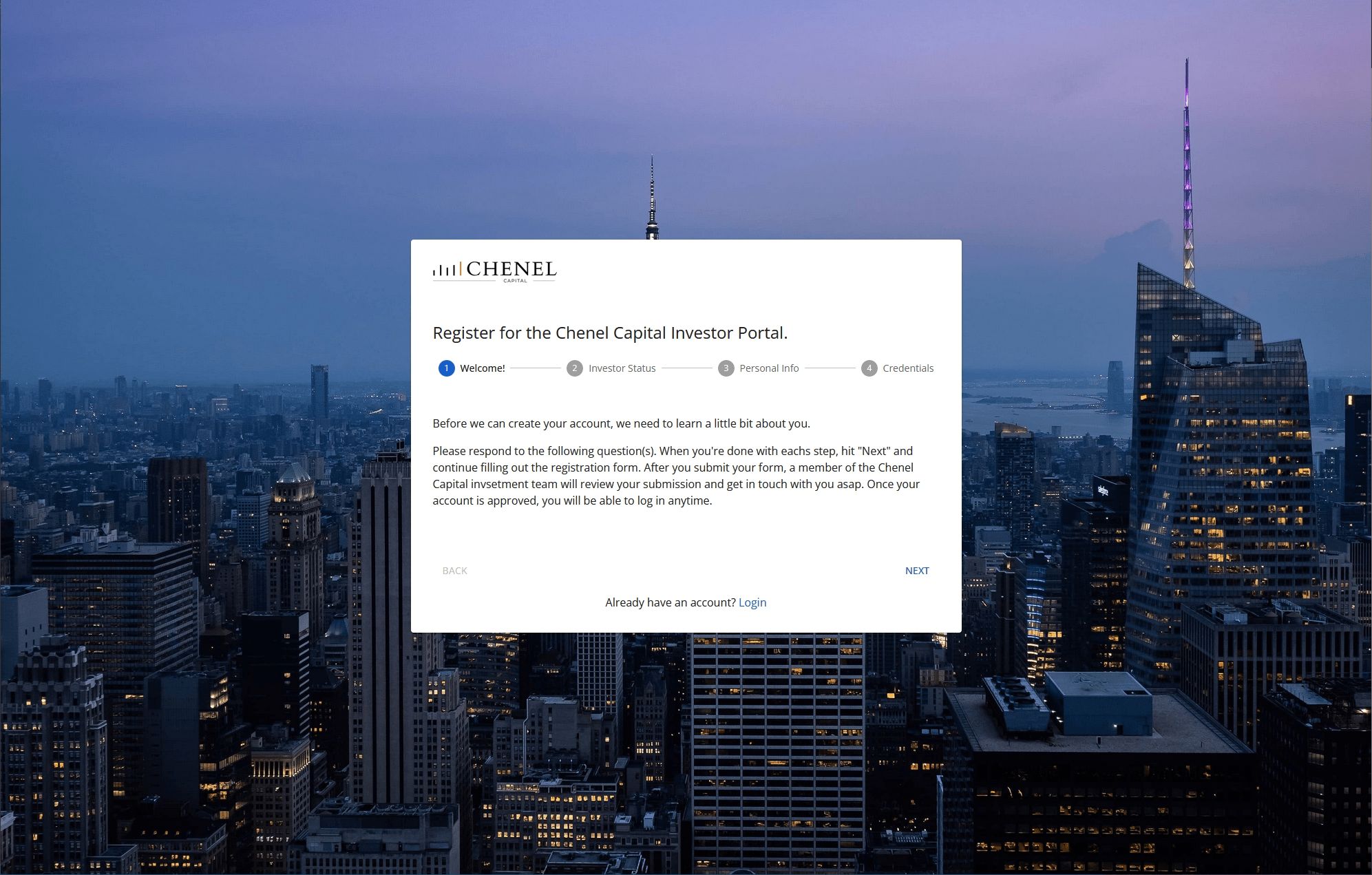 Chenel Capital is an innovative, Manhattan-based private equity firm that specializing in growth, venture, and angel stage investments. They approached me to build a clean, professional, and minimalistic website with them that showcases their phenomenal team and modern appraoch in the industry.
Built with GatsbyJS, chenelcapital.com is a fast, dynamic, responsive and easy to maintain website with a powerful news publishing feature.
---
About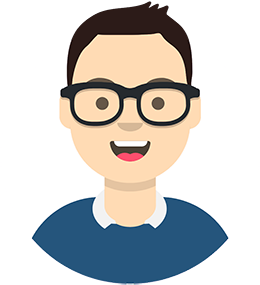 Who am I?
I am a web developer, UX researcher and project manager who builds highly usable, engaging and effective websites and applications with UX best practices and modern development frameworks to deliver fast, responsive, intuitive and effective customer experiences.
Let's build something together.










Responsive
Sites that work on all devices and browsers.

Fast
Lighting fast load times and interactions.

Intuitive
A strong focus on great UX and customer success.

Effective
SEO, built-in analytics, and successful calls to action.
---
Contact
Interested in pricing a small business website, personal portfolio or blog? Let's talk.
hello@justinspegele.com
— or —